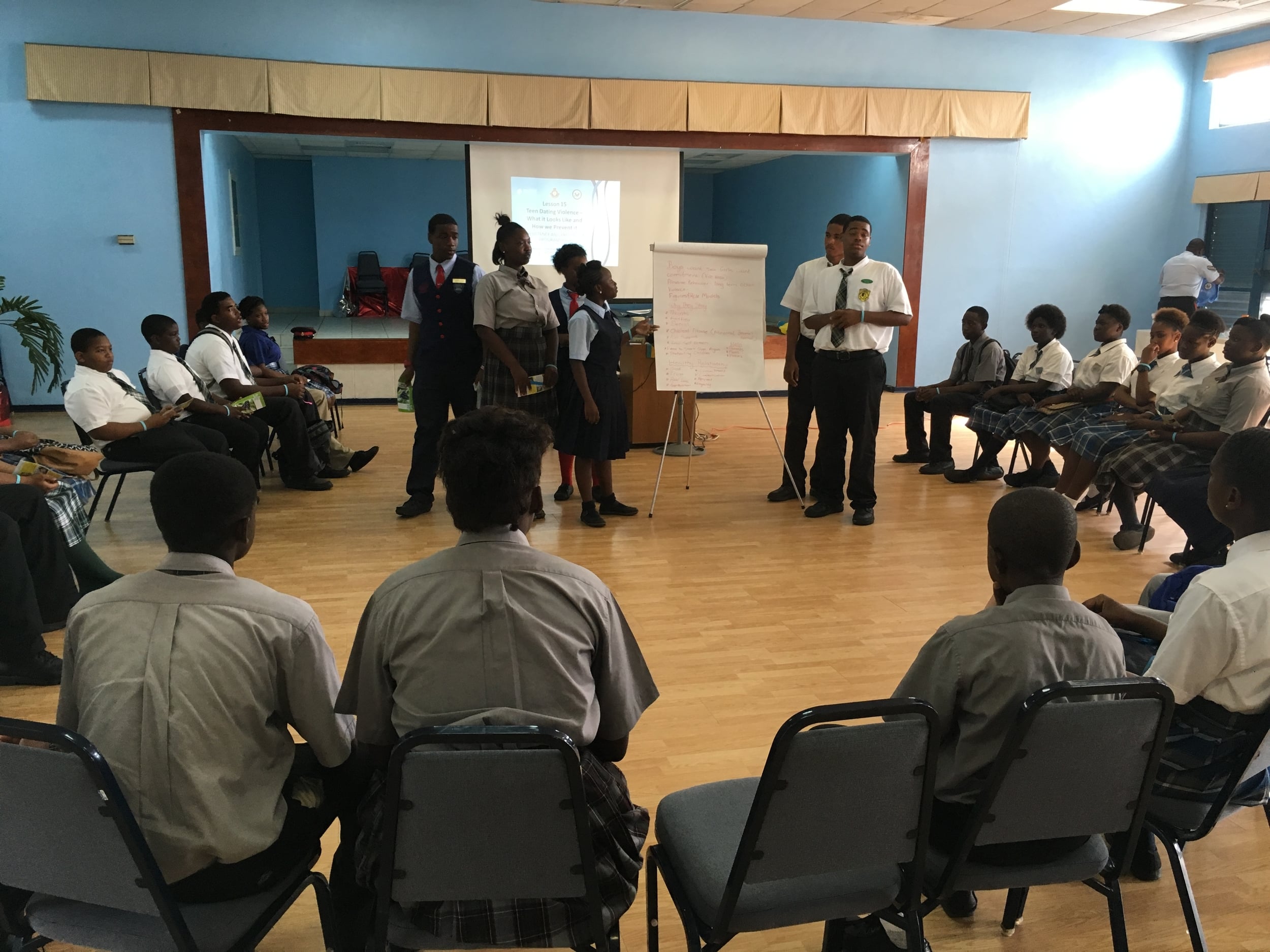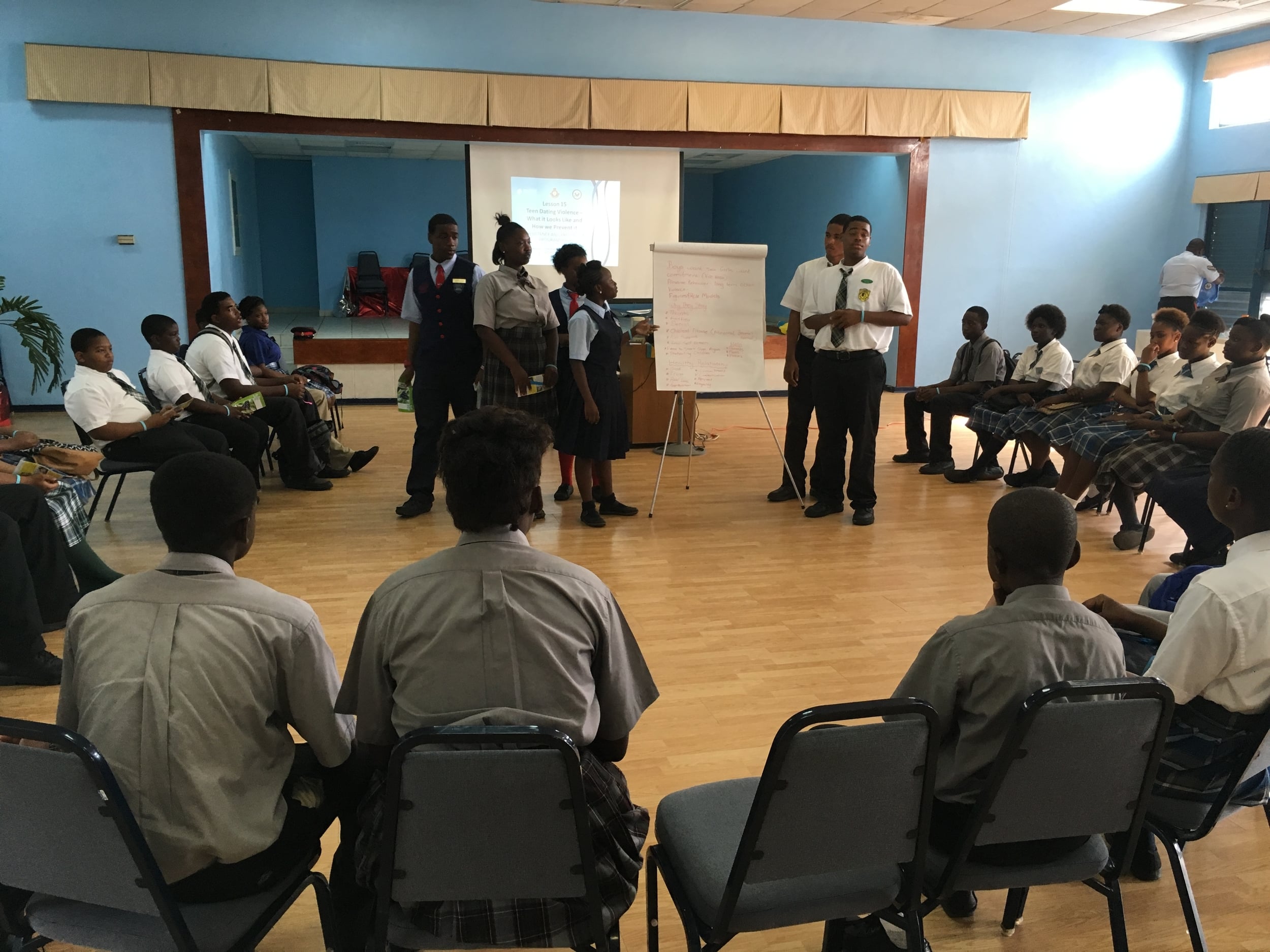 For the second consecutive year, the U.S. Embassy and PADF's Resistance and Prevention Program (RAPP) supported International Day for the Elimination of Violence against Women (IDEVAW). Held on November 25, 2015, the day also marked the launch of an international campaign called 16 Days of Activism against Gender Based Violence that concluded on December 10 -- Human Rights Day. RAPP supported the campaign in the Bahamas by launching awareness-raising activities in collaboration with the U.S. State Department's Bureau of International Narcotics and Law Enforcement Affairs (INL). Activities during these 16 days of activism included an IDEVAW kick-off event, four social crime prevention courses, and four youth dialogues. More than 250 people participated in New Providence and the family islands of Exuma, Eleuthera, and Grand Bahama.
More than 60 people attended the IDEVAW Kick-Off Event on November 24, 2015 in Nassau. Participants were introduced to individuals working to prevent domestic violence and crime in the Bahamas and were invited to participate in a youth dialogue to raise awareness about gender-based violence and highlight local resources available to youth and families for help.
In the week following the Kick-Off Event, 77 participants from various agencies and organizations completed a four-day course on social crime prevention. The course, which was co-instructed by two RAPP Accredited Facilitators, covered topics including interagency collaboration, the root causes of crime, evidence-based programming, as well as specific lessons on domestic violence and teen dating violence. The goal of the course was to help people understand the role that they can play in crime prevention while highlighting the importance of approaching the issue from a holistic perspective.
Youth dialogues were held in the family islands to spread awareness about domestic violence and unhealthy teen dating behaviors. These dialogues allowed youth to share views in an open and safe forum and to get answers to questions that they may not have asked in traditional learning settings. A total of 128 individuals participated in the youth dialogues in the Family Islands with 97% of participants indicating that "it's a good idea to have youth dialogues."
Participant testimonies included:
"This course reinforces in me the idea that the issues of self-esteem and self-worth are relevant when it comes to understand domestic violence and intimate partner violence. In my experience, we have to talk extensively with women about what is the purpose of a relationship. We convey the message that, 'You do not get worth from your partner, you are already worthy.'"
"We should have more youth dialogues so that youths can learn and discuss more about their role in crime prevention."
"RAPP is an excellent program and I think PADF has left Eleuthera with people very excited. It wasn't just a seminar where nothing happens once it's over. People will take this and run with it and encourage young people to better their future. Our supervisors need to be involved."