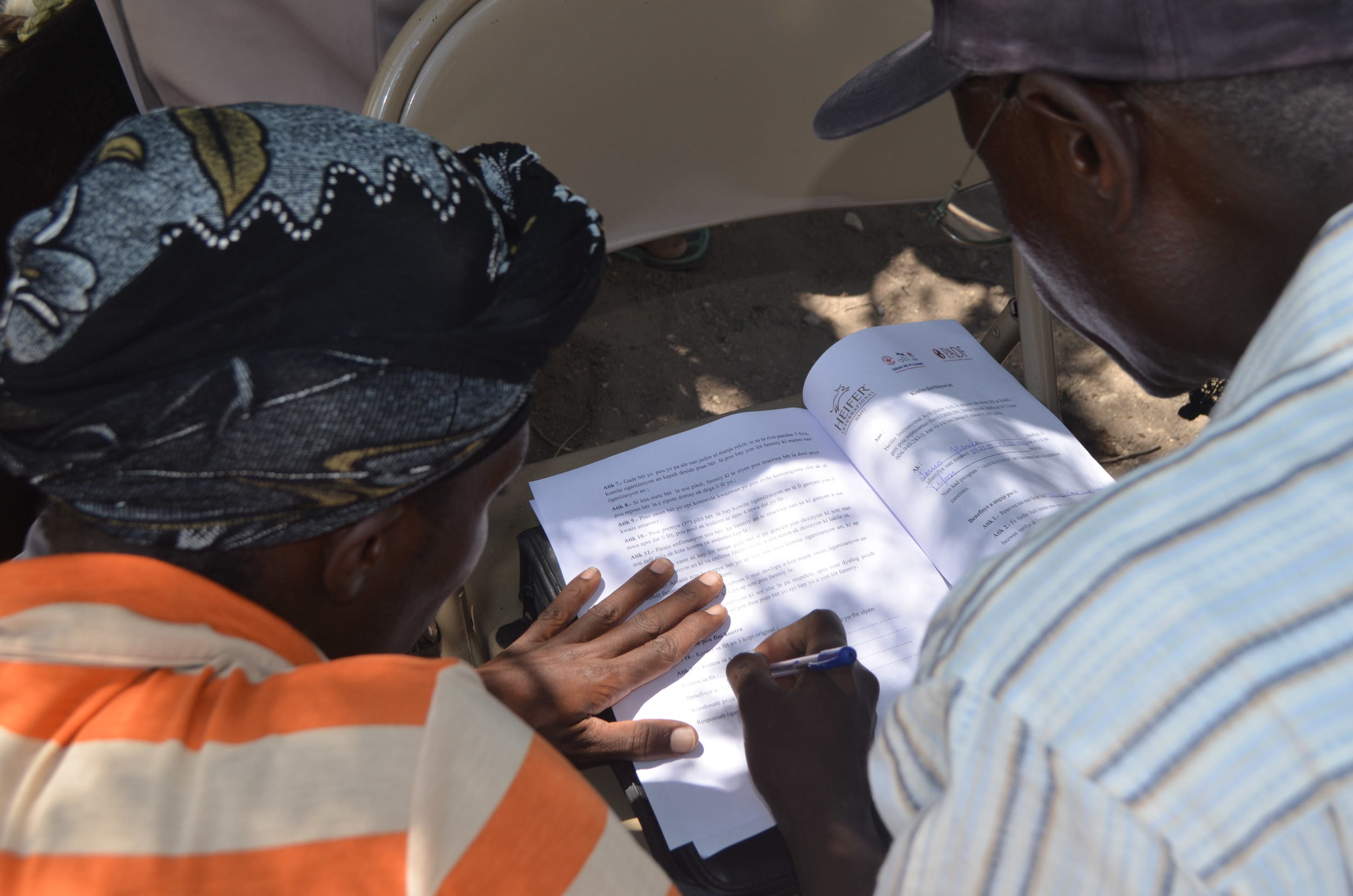 "It has not rained for eight months," says Yvenise St-Juste. She lives with her six children in Mombète, 4th communal section of Mahotière in northwest Haiti. With agriculture suffering, residents are turning to livestock as the main source of income.
Representatives of the American Red Cross (ARC), PADF, Heifer International and the mayor of Port-de-Paix were on hand earlier this month to distribute livestock to residents. More than 90 families took home 720 animals including goats, chickens and turkeys.
"I am very happy to be among the first beneficiaries," says Yvenise Saint-Juste. She received three goats, two hens, one rooster and three turkeys. "That's how we manage to take care of our families and ensure the education of our children."
In late 2014, ARC launched a program in Haiti with the Pan American Development Foundation, Heifer International and the Florida Association for Volunteer Action in the Caribbean and the Americas (FAVACA).
Ongoing through 2017, this program will increase food security in the communities of Citerne Rémy and Mahotière in Northwest Haiti. These areas struggle with drought and environmental degradation. Outdated farming practices and limited infrastructure also hinder efforts to make a profit on locally produced crops.
"In addition to this animal donation, the project has the merit to carry out training sessions on agricultural techniques, community development and leadership," says Yvenise.
The goal is to boost local knowledge about nutrition, increase the availability of food for consumption and sale and to diversify income-generation activities.
Over the next two years, PADF and partners will work with thousands of community members to create bio-intensive gardens for vulnerable families, improve irrigation systems, and establish several goat breeding centers. By passing on new techniques and trades, the goal is to give Haitian farmers the tools to build a sustainable livelihood.