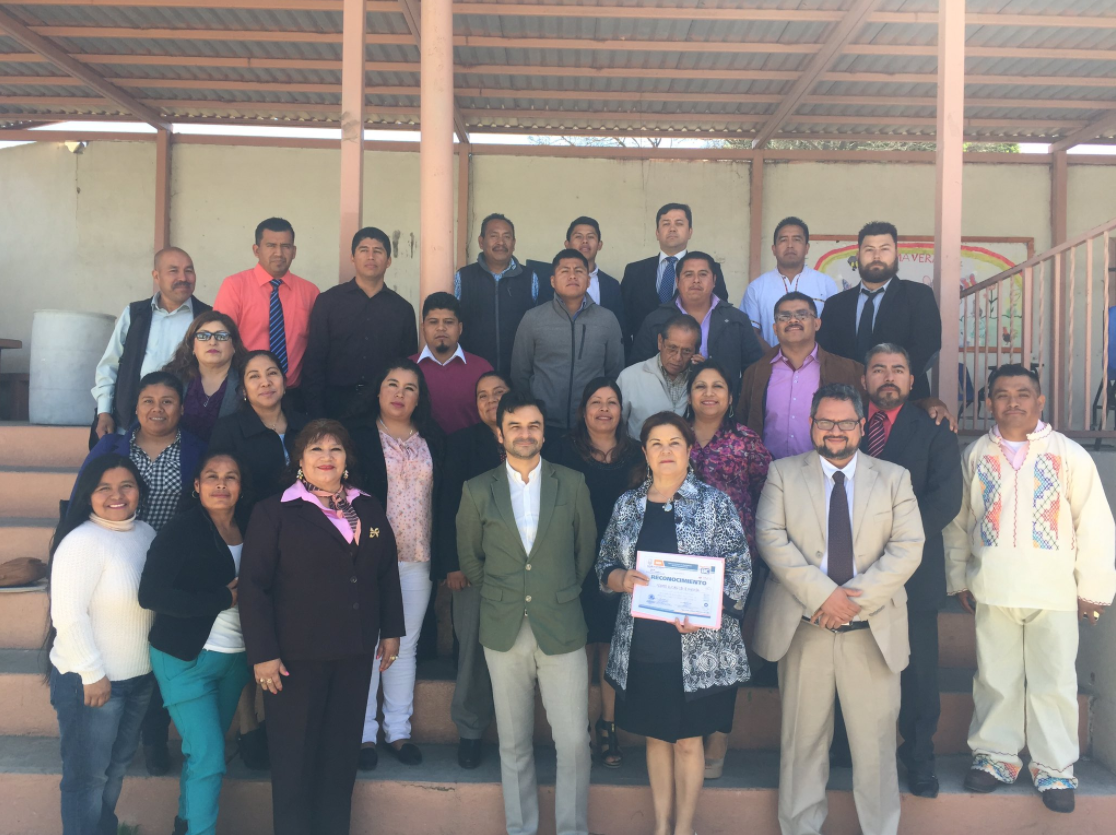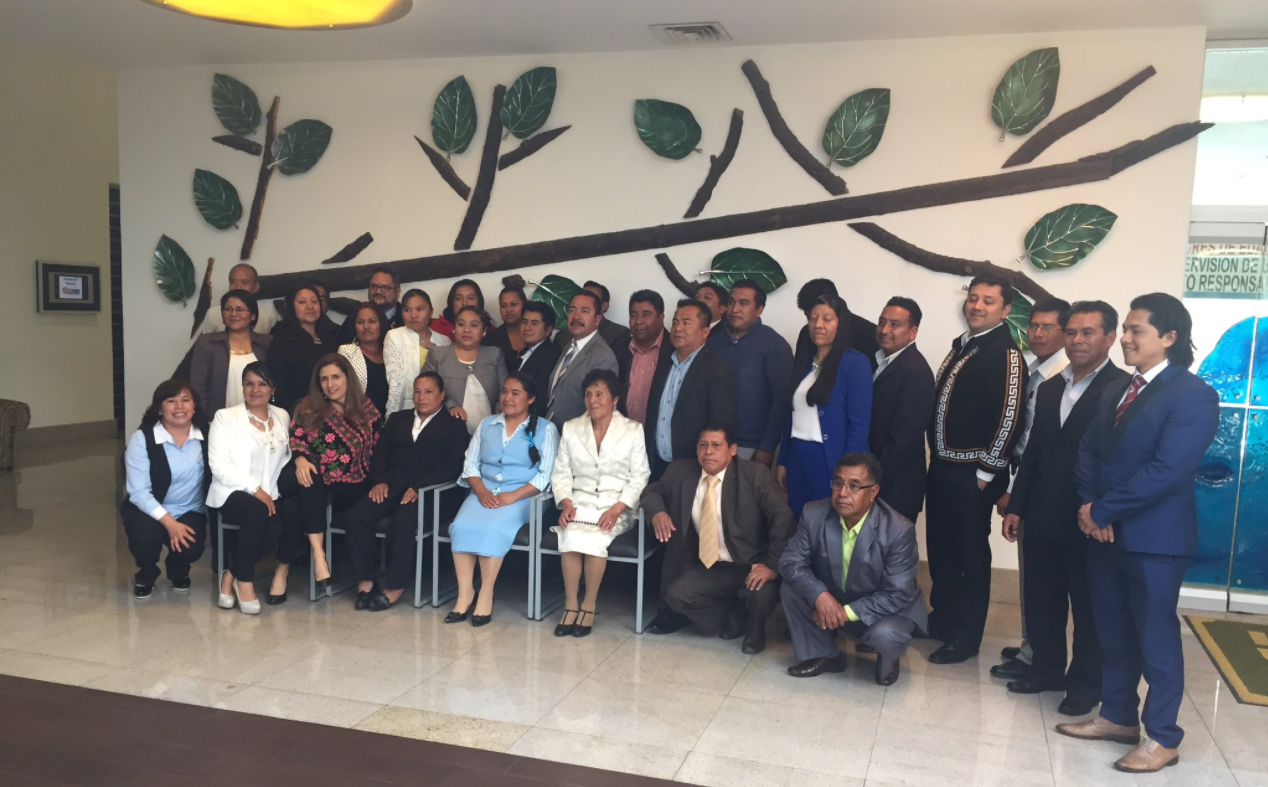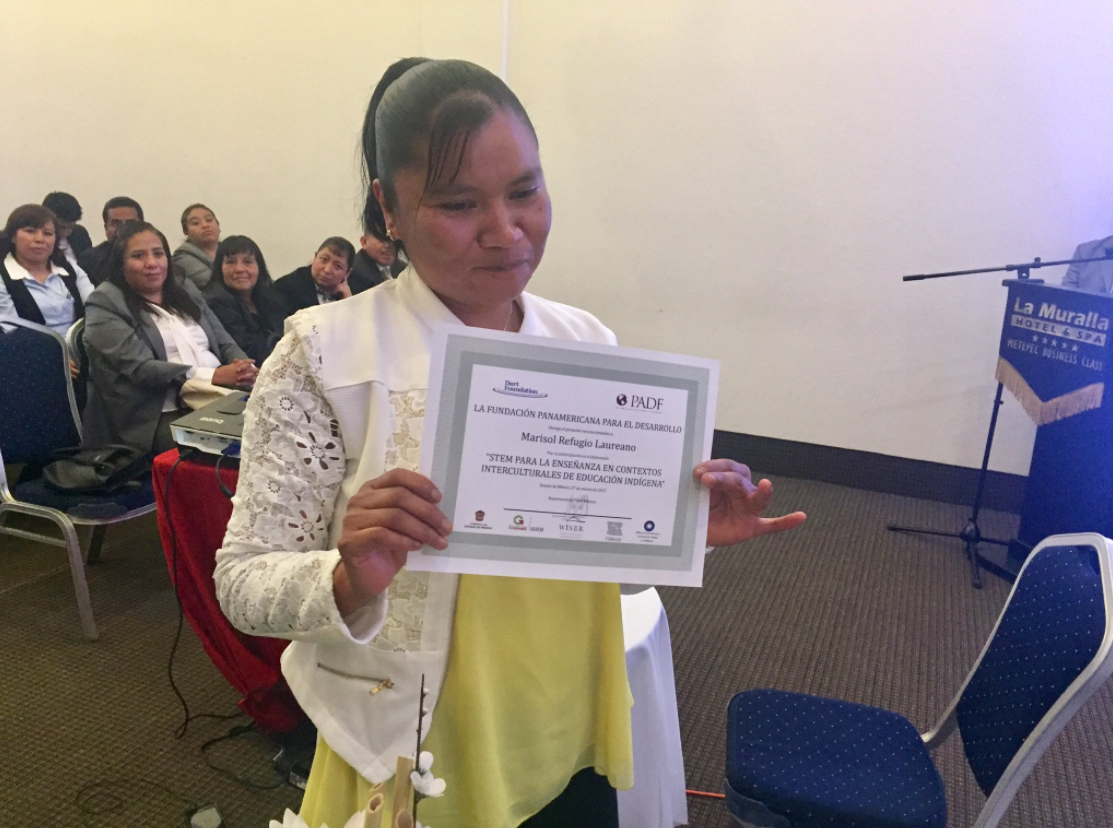 Tijuana, Mexico (April, 5, 2017) — With a grant from the Dart Foundation, the Pan American Development Foundation (PADF) supports programs to improve science, technology, engineering and mathematics (STEM) education in schools in Mexico, particularly those that serve indigenous students.
PADF worked with Wiser Education, a publisher and consulting firm in Mexico, to train elementary school teachers in Baja and Mexico states in STEM education techniques. The project emphasized working with teachers in indigenous language schools to build their capacity to teach science and introduce basic concepts of robotics and programing in elementary education.
"We are committed to inspiring students to pursue careers in STEM education," says Emily Matthews, Manager of the Dart Foundation. "By giving teachers in Mexico the tools to teach these subjects, we are helping to equip today's youth with the skills needed to compete in a global economy."
Last week, 60 public school teachers received graduation certificates for completing 120 hours of coursework including lab activities, presentations and technology training for elementary education. At graduation ceremonies in Tijuana and Atlacomulco, teachers demonstrated new skills. They shared comments from students like Hannia Gonzalez of Tijuana, Baja California, who wrote: "We had a class about the aerospace industry and as part of the activities we designed and built three different paper airplanes. I loved the experience of being an aerospace engineer and I hope to build real airplanes one day."
While school enrollment rates in the region have improved in recent years, Latin American students continue to rank in the bottom third worldwide in math, reading and science, according to the latest Programme for International Student Assessment (PISA) survey. PADF and partners identified a need for improved STEM resources in Mexico, where students earn the lowest math scores of all countries monitored by the Organisation for Economic Co-operation and Development (OECD). In science, 48 percent of Mexican students are considered low achievers.
The regional Secretariats of Education of the state of Mexico (SEIEM) and the state of Baja California (SEE) were very supportive of the project and assisted teachers in and registering teachers for the courses.
"Teachers have a key role to play in transforming the national educational system," said Iván Marín Rodríguez, deputy director of Institutional Relationships at Mexico's Secretariat of Public Education. "We are working to adapt to the challenges of the digital era in the twenty-first century."
The STEM training financed by the Dart Foundation is part of PADF's regional public-private initiative called STEM in the Americas, which is working in Latin America and the Caribbean to inspire the next generation of science and technology students. In addition to Mexico, PADF has active STEM projects in Brazil, Chile and Argentina.
For more information, visit www.padf.org/STEM.