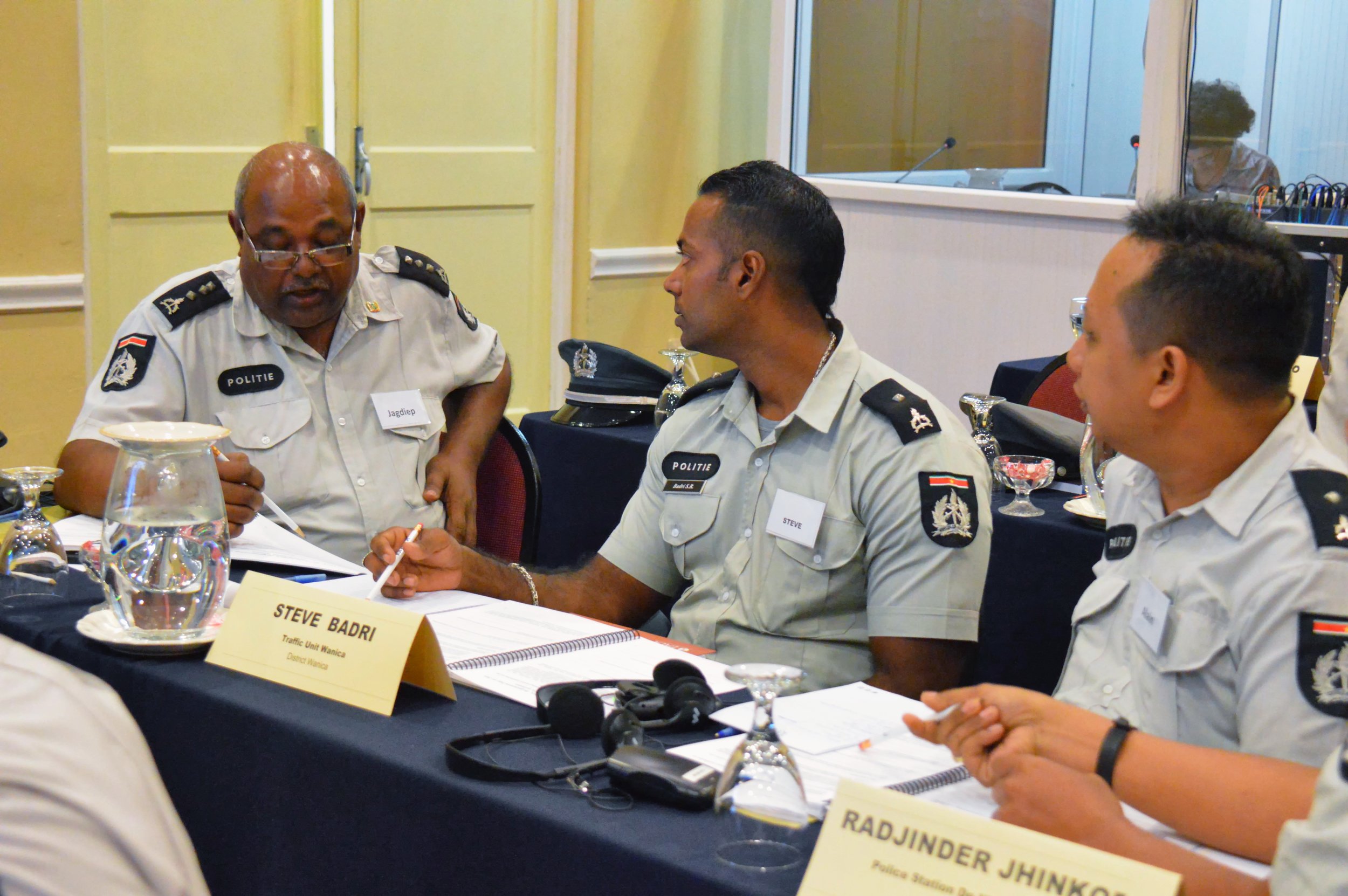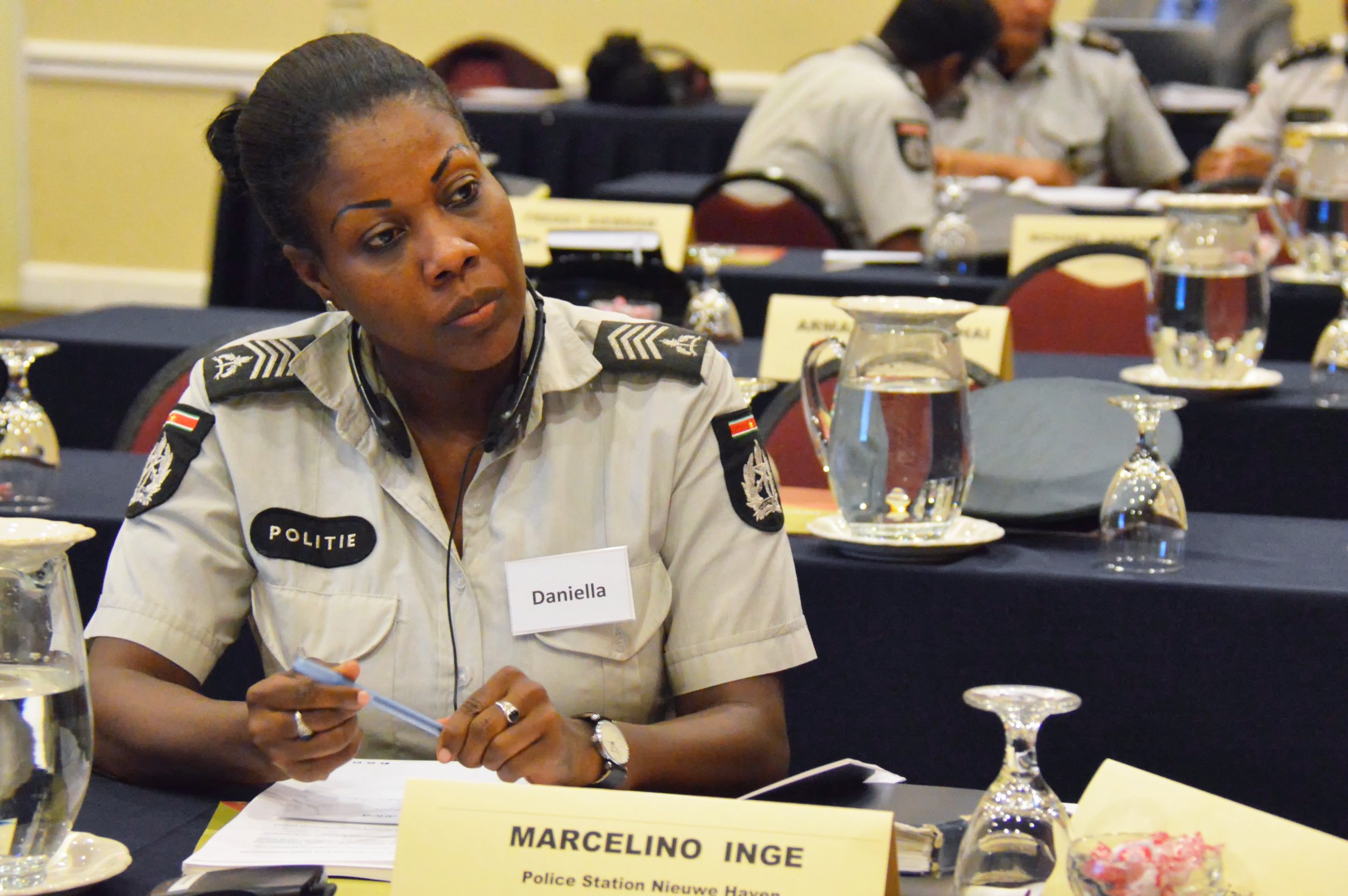 Paramaribo, Suriname (June 13, 2017) – The Pan American Development Foundation (PADF) will host a regional crime prevention conference in Paramaribo, Suriname. The event will bring together stakeholders from several Caribbean countries to exchange best practices, tools and discuss challenges in addressing crime and violence.
Since 2013, PADF has been implementing a regional program that uses a community-based approach to reduce crime and violence among at-risk youth in the Caribbean. Funded by the U.S. State Department Bureau of International Narcotics and Law Enforcement Affairs, the Resistance and Prevention Program (RAPP) encourages collaboration between law enforcement agencies, government institutions and community groups in Suriname, Trinidad and Tobago and the Bahamas.
"Our crime prevention activities have touched thousands of lives in the Caribbean," says Roberto Obando, PADF Program Director. "This conference is a unique opportunity to bring together participants from around the region to talk about what's working and what can be improved. Only by working together can we address the root causes of crime."
To date, the RAPP program has reached more than 8,000 people through crime prevention and community policing programs. The program's main objective is to build mutual trust between police and law enforcement so that communities can work hand in hand with officials to prevent crime.
Representatives from Trinidad, the Bahamas and Suriname are expected to attend the conference, including senior police officers, lawyers, magistrates, citizen security experts and staff from government ministries including education, national security and urban renewal.
"We are encouraged by the amount of collaboration and community engagement around reducing crime in the Caribbean," says Julisara Mathew, Economic Officer of the U.S. Embassy. "The goal is to build on the work that has been done with the RAPP program and continue the dialogue about finding long-term solutions to address crime and violence."
The event will begin at 9:00 a.m. on June 13, 2017 at the Courtyard Marriott Hotel in Paramaribo, and will include remarks by representatives from the U.S. Embassy and the Government of Suriname. Some of the speakers are: Jody Witt from the University of Colorado, Andrew Stroude, former Magistrate of Trinidad & Tobago; Catherine DeLaura and Molly Hamm from the Dream Project in the Dominican Republic; Courtney Brown, from the USAID-funded crime prevention program in Guyana; Hans De Greve from Suriname, and many other scholars and practitioners in the field of citizen security and justice.
The two-day workshop will include discussions on juvenile justice reform, inter-agency collaboration, community engagement to conduct crime prevention activities, school-based crime interventions, youth positive development programs, evidence-based practices to reduce crime and more.
PADF works as a strong advocate for positive youth development throughout the region. Our initiatives focus on employment generation, leadership training, crime and violence prevention and civic participation.
About PADF
The Pan American Development Foundation (PADF) is an affiliate of the Organization of American States. It was established in 1962 to implement projects that benefit vulnerable and excluded people in Latin America and the Caribbean through the development of public-private partnerships and promotion of corporate social investing. In 2016, the foundation mobilized $95 million, reaching more than 8 million people in 18 countries. www.padf.org